MKL PMS - Poultry Management System
Integrated with Egg Inventory & Accounts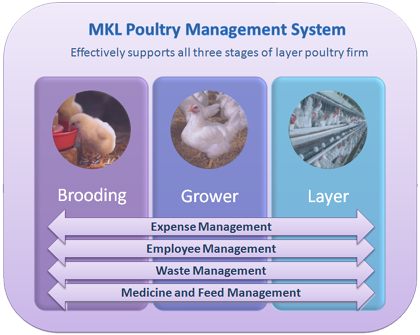 MKL PMS is designed specifically for layer poultry to manage its lifecycle. System provides on screen features like flexible filtering of records, pre-populated week dates based on batch start date etc.

System records all transactions and activities involved in a poultry firm and integrate Purchases (of chicks, feed, medicine, etc..), Sales, Expenses, Feed Formulation and Accounting.

MKL PMS provides simple UI for daily data entry, bird transfer, feed chart, medicine chart for each shed/flock, combined report, shed/flock wise weekly report, weekly report etc.
MKL PMS Supports Tamil Language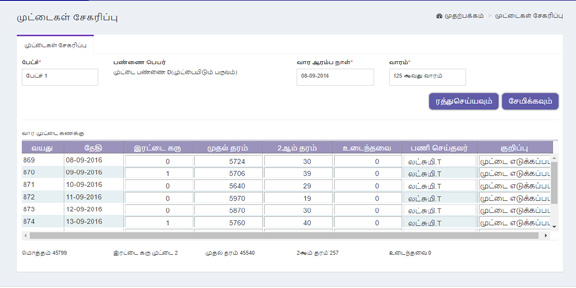 MKL PMS integrated with inventory features like purchase, sales(first quality/second quality), payment, receipt, trial egg tray stock, egg stock, feed & medicine stock etc.

MKL PMS integrated with accounting features like trial balance, balance sheet, day book, cash book, payment, receipt, ledger etc.

We are open to answer your queries and provide detail clarification. For further details and demo please reach us.