Monthly Finance Online
Monthly Finance Management Online Software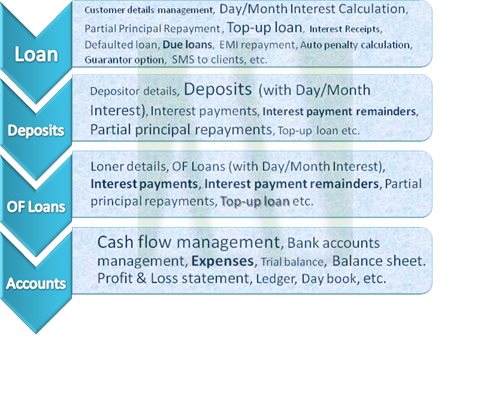 With our 15+ years of experience in Monthly finance management desktop application, designed cloud based software for the ease of use in trending technology world. Provides backward compatibility to our customers to sync data between online and existing desktop application and makes their life easy to manage the business from anywhere.

It is easy to start. Takes few seconds to setup your company. Just sign-up with your details and create a company for you. Multiple users can be created and assigned to a specific company if you hold multiple companies.

Handles Deposits and the interests that needs to be paid to depositors. Also handles OF Loans and provides various reports. Automatic loan closure when no balance interest/principle or dues to be paid by the customer.

Monthly Finance Online supports Tamil Language. You can choose your convenient language during company creation.

We are open to answer your queries and provide detail information. For further details and demo please reach us.







Plant trees when and where possible.