Easy Auto Finance is an end to end vehicle loan management software. Provides amortization schedule for the loan. Option to send remainder SMS for due payments. Provides option to record and track documents and charges occurred for HP and other loan document related expenses.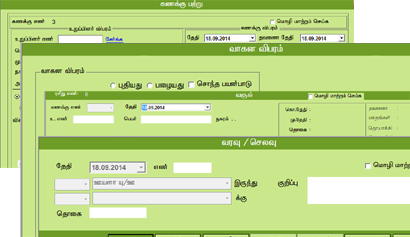 Provided with comprehensive balance report including all type of loans. Supports to maintain guarantor details and loan documents. Top-up and principle returns can be managed within same loan account until the principle and interest fully paid. Penalty calculation is configurable at loan level for late payments.
Option to manage deposits and manage interest payments for deposits. Maintains details about depositor and the interest paid. Top-up feature is enabled for deposits. Option to manage other finance loans which is taken for short period and the interest paid for the loans. Top-up feature is enabled for other finance loans.
Monthly Collection software is available in Tamil and English. Software comes with life time license. Please call us for price quote.